There will be LOTS and LOTS of basketball in our lives in the coming weeks. This week alone, the boys have games every day except for two.
 THIS. This is what makes this year precious to me…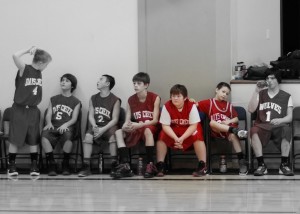 This may be the ONLY year that Josh and Macs get to play together… and the way that the boys on the team treat Macs with such kindness and acceptance… It's just more than a mother's heart can express…
Good things are coming.
Those Whetzel boys can PLAY.
I didn't realize just HOW HIGH Macs can jump until I caught it in this picture.