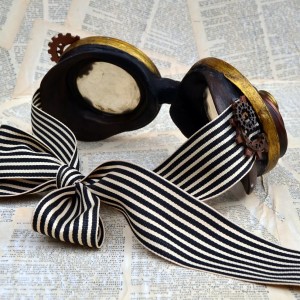 I had some fun creating my own personal Steampunk Goggles using Amazing Mold Putty and Creative Paperclay! Wanna see the FRONT of them!? Hop over to the Amazing Mold Putty blog, and see how I did it!
Disclosure: As a member of Amazing Mold Putty's design team, I receive product at no cost to myself.
Jeanann

says

December 18, 2013 at 9:18 pm

Fabulous goggles. Thank you for sharing

Seth

says

January 3, 2014 at 5:01 pm

Soooo cool. Off to the check out the front!