There are many items and products that we need to ship that don't fit neatly into a cardboard box or a small envelope. These deliverables require specialty courier services that are able to handle unusual shipments. So, what are some of the items that require specialty couriers?
Furniture
Passports
Medical equipment and PPE
Large items
Refrigerated goods
Fragile items
Sensitive information
Radioactive products
Hazardous waste
Flowers
Valuables and antiques
And more
For all types of items, products, and materials, a specialty courier is the safe choice, and often the only choice. Transporting sensitive or fragile packages requires better accountability that the postal service cannot offer since they handle so many parcels every day. A dedicated courier doesn't lose sight of your package and is much more reliable.
Plus, specialty couriers are specially trained to handle certain types of products, like fragile items or bulky equipment. You will be much more confident in their capabilities to collect and deliver your items safely without damage since they have the expertise to handle your specialty deliveries.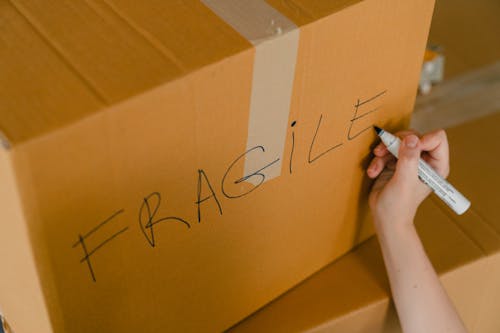 A courier service may be a higher expense for some things that could be feasibly transported by the postal service, but couriers are the more economical option when you consider the likelihood of damage or lost packages. Plus, if your item doesn't fit neatly inside a box, you'll pay numerous fees to transport it since it is an awkward shape. Choosing a courier is the more affordable option in both the short term and the long term.
Specialty couriers can handle liquids, refrigerated goods, and more that require extra care and delicate handling. For many of these specialty items and materials, speed is of the essence. A courier can collect and deliver within a few hours so long as your locations are within city limits or nearby surrounding areas. Whether you're sending flowers to your wife's office at the last minute because you forgot your anniversary or you have fresh goods that need to be transported to a client, a specialty courier is the way to go.