An open house is a must if you want to sell your home quickly and at a good price. Whether you're a real estate agent looking for extra tips or are planning an open house for your own home without the help of an expert, these tips will ensure a successful open house that showcases your home and appeals to many prospective buyers.
Deal with the Clutter
A messy and cluttered home is a huge turn-off to prospective buyers. You'll want to handle the clutter before you let prospects in to view the home. Bring along a storage container that has plenty of room for clutter and personal items so that everyone viewing the home can picture their own belongings in the space. By giving them the freedom to see their stuff in the new space, they're more likely to see it as their home rather than just another house.
Eliminate Odors
A great smelling home is key to open house success. No one wants to buy a home with a musty basement or a spare room still smelling like cat litter from the previous owners. Lighting a few candles or spraying an air freshener a few minutes before guests arrive will ensure a positive impression of the home. If stuck for a scent to go with, nothing sells a home better than fresh baked cookies!
Play Music
To make the space feel homier, a soundtrack can make all the difference. It should be playing softly in the background so that there aren't any awkward silences while you walk people through the home. Music can also turn the open house into a fun event that draws attention, especially if you're set up outside to attract passersby.
Don't Forget Curb Appeal
Curb appeal is an incredibly important element to focus on when setting up an open house since it is the first impression of the home. A well-manicured lawn, clean surfaces, and welcoming appearance will attract many more potential buyers and will make the home much more attractive. The outside of the home should present a tidy, homey feel that appeals to all types of buyers.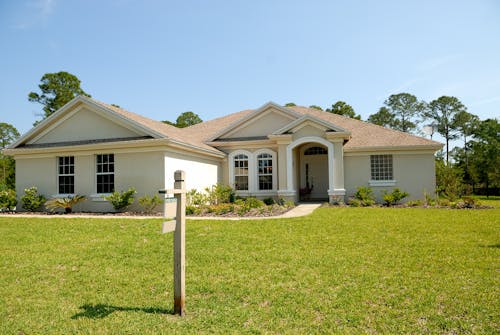 Big Signage
Proper marketing is the ticket to a full open house. You should have large signs up and down the street as well as on the actual property to guarantee that people notice your open house and know how to find you. If a potential buyer struggles to find the home, you're off to a bad start.